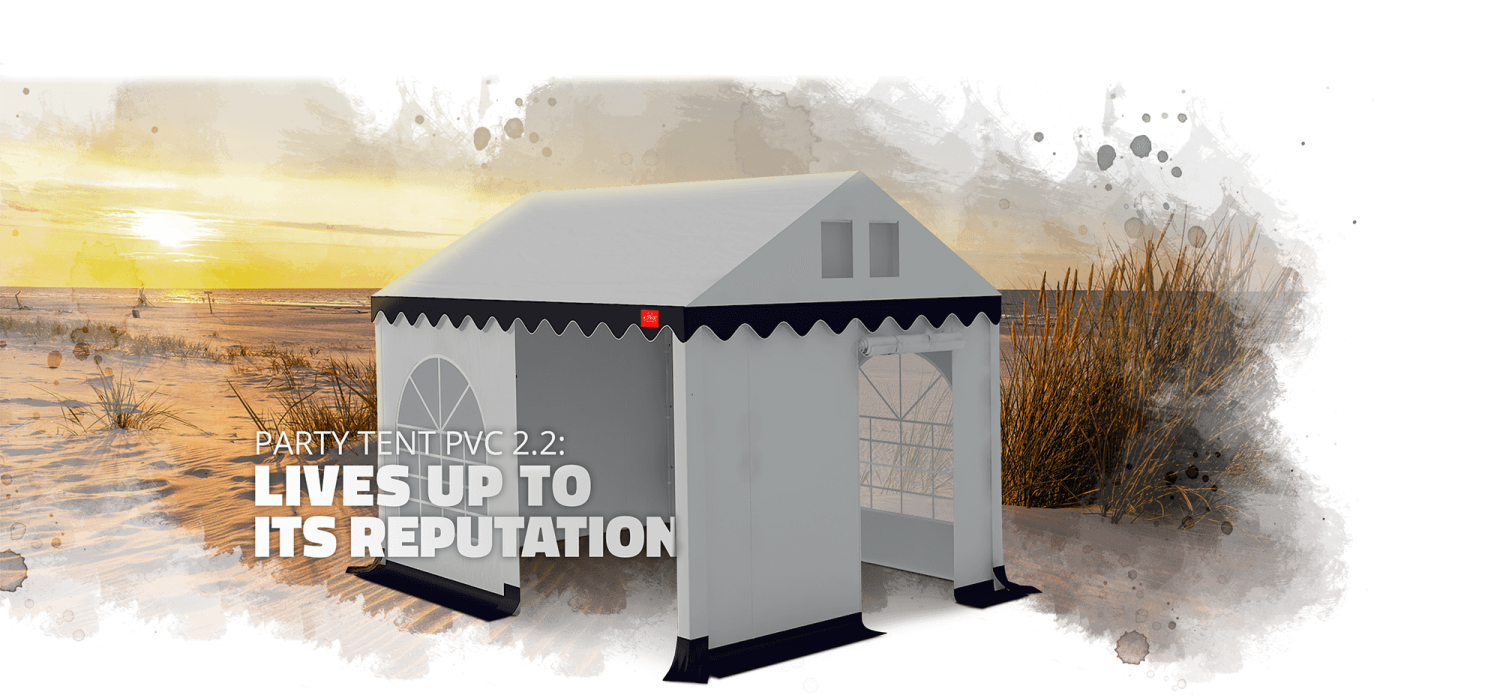 Grizzly Outdoor
Partytent PVC, Professional 2.2
All the knowledge and experience that we have acquired over the past 20 years come together in the Party Tent PVC Professional 2.2. This is the perfect tent for professional use and has lived up to its reputation on the rental market for many years. Among its strong features are its 220 cm standing height, the 640 m2 PVC tarpaulin and the 12 year warranty on the delivery of parts. The party tents are available in 14 sizes: from 3 x 4 metres to 6 x 12 metres.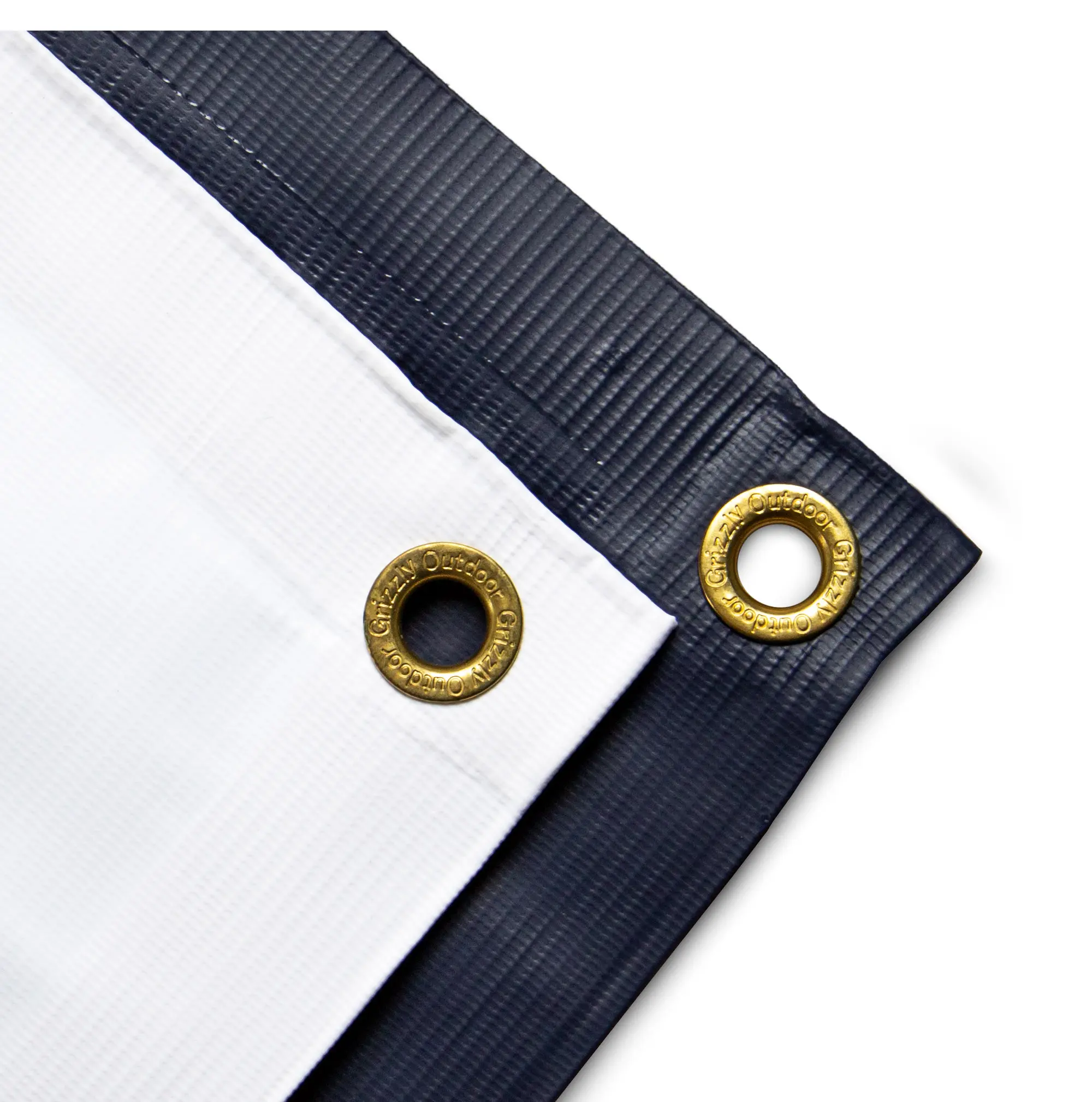 Partytent PVC 2.2
Durable Marine Eyelets
The eyelets will not rot or corrode as they are made of durable brass, this prevent the occurrence of rust stains on the tarpaulin.
Tighten the connector
Watch how to tighten the connector in no time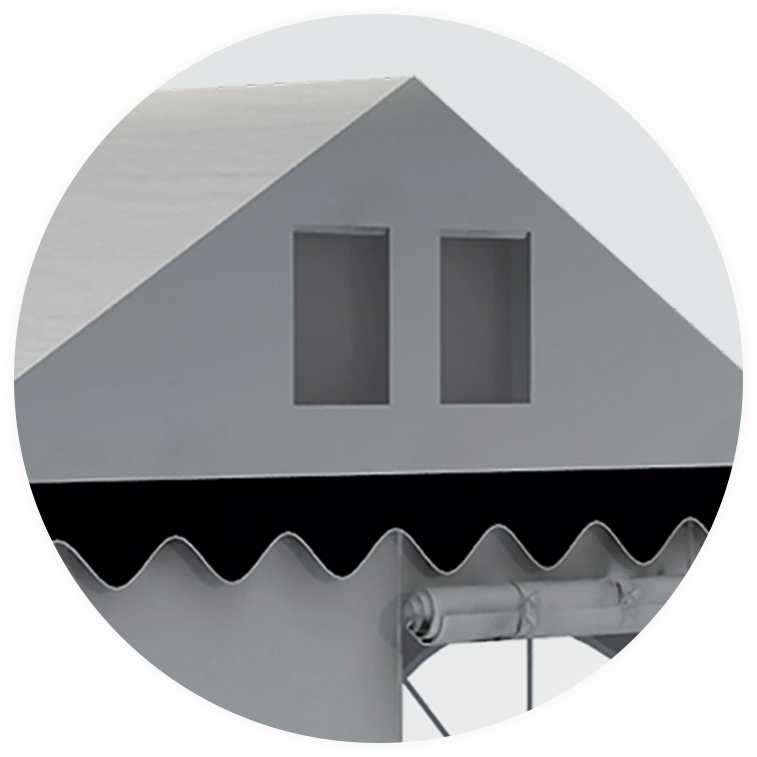 Integrated
Condensation grids
Moisture and unpleasant odours are banished thanks to the condensation grids. You can enjoy a fresh smelling, well ventilated tent at all times.
Performance Indicators
Compared to the PE-variants is the durability...
Wind resistant up to and including gale force...
Warranty on parts supply for...
Ben je overtuigd?
Bezoek een van onze dealers
Factory warranty
This product comes with a 2 year manufacturer's warranty on the roof and frame (with the exception of professional use).
Technical specifications
Available sizes from stock
14 sizes, from 300 x 400 to 600 x 1200 cm
Standing height: 220 cm
Other sizes on request
Roof tarpaulin
Extra strong PVC weighing 640 gr/m² (similar to truck tarpaulin)
100% waterproof and wind resistant, thanks to heat welded seams
Provided with sealed-in fire retardant label (class 1 according to NEN standard 6065, M2, En13501)
Air vents to expel condensation and unpleasant odours in the tent
Attachment with elastic and ball
UV-resistant elastic with ball to attach the roof and side panels to the frame
Prevents tension of the frame and tearing of the tarpaulin rings (often economised on in cheaper party tents, which significantly shortens the life of the tent)
The Party Tent PVC, Professional 2.2 is suitable for
Rental companies
Anniversary parties
Work tents
Temporary storage
Fairs
Festivals
Sports events
Garden parties
Frame
Solid steel frame Ø 38/42 mm
Wall thickness from ± 1.2 mm / 1.4 mm
Galvanised inside and outside, so corrosion resistant
Universal side panels
Size (w x h): 2.00 x 2.20 m, 640 gr/m²
Fitted with extra draught/mud flaps of 30 cm
Fitted with reinforced PVC foil round arch windows that allow plenty of light through
Front and back panels
Panels from 1 length and fitted with 3 strong zips
Easy to roll up to create a large or small entrance
Tarpaulin rings
Fully equipped with strong brass tarpaulin rings to prevent rust stains
Optional
Side panels with entrance
Side panels without window
Side panels from 1 length
Front and back panels with window
Base frame
Rain gutter
Anchorage kit
Partytent PVC, Professional 2.2
12 year warranty on parts supply
Grizzly Outdoor guarantees that you can still buy parts for your party tent 12 years after purchase. So no problem if you have unexpected damage or lose a part. Your Grizzly Outdoor offers you a tent for life.
Accessories

For your PVC tent various accessories are available

Parts

For the PVC party tents all parts are available from stock